Welcome
Rainbow is a special country town – situated in a rich agricultural district, right on the edge of the Big Desert and its vast Mallee wilderness areas.
Visitors are welcomed by the vibrant main street and its unique gardens. And if you stay a little longer you will soon discover how much more Rainbow has to offer. Historic buildings are found alongside state-of-the-art education and healthcare facilities, and our shopping strip is sure to surprise. Rainbow is also the perfect base to explore the beautiful Wyperfeld National Park as well as nearby Lake Hindmarsh and Lake Albacutya.
News: February 21, 2019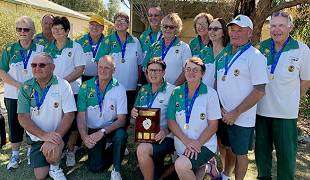 January 31 saw the finals of the North Wimmera Midweek Pennant being played at Warracknabeal Golf which included the Semi Final, played in the morning, and the Grand Final, played in the afternoon.
News: February 21, 2019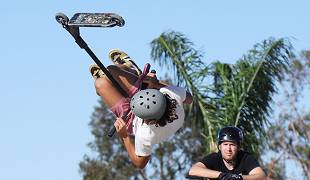 About sixty people, split evenly between adults and children, attended the competition which was held at the Rainbow Skatepark on Friday February 8.
Upcoming Events
There are no upcoming events scheduled.
Email Newsletter
Sign up for email news:
It's the simplest way to keep up-to-date with the latest news and events in Rainbow.